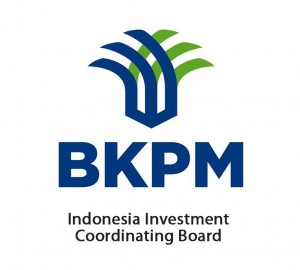 On 12 May 2016 the President of the Republic of Indonesia issued a new Presidential Regulation No. 44 of 2016 regarding the List of Business Fields which are Closed and Business Fields which are Conditionally Open for Capital Investments ("DNI 2016") or commonly known as the Negative List of Investment which generally serves as an implementing regulation to the Law No. 25 of 2007 concerning Investments. With the issuance of DNI 2016, the Indonesian government replaced the previous regulation of the same title under Presidential Regulation No. 39 of 2014 ("DNI 2014"). DNI 2016 was issued mainly because the Indonesian government believes that it is necessary to further enhance domestic and foreign investment activities in the face of the Association of South East Asian Nations ("ASEAN") Economic Community and the dynamics of the economic globalization.
Further, in line with the current government's program to encourage private sector investment in infrastructure, DNI 2016 provides for greater flexibilities in several business fields related to infrastructure projects. A good example, DNI 2016 has lowered the minimum project value threshold to the effect that companies established in the framework of Foreign Capital Investment (Penanaman Modal Asing – "PMA") with 67% foreign shareholdings (or even 70% if shareholdings originate from ASEAN countries) may render construction services, as project executors, in construction projects which require advanced technology and/or involve high risks and/or are each valued at Rp50,000,000,000 (fifty billion Rupiahs), from the previous project value of Rp1,000,000,000,000 (one trillion Rupiahs). Another example in this sector is by the omission of the maximum 95% foreign shareholding in toll road operation business to the effect that PMA with 100% foreign shareholding may now become toll road operators.
Similar to other sectors, DNI 2016 has also brought several changes to the trade sector, especially in retail business which might be well appreciated by the business communities. The new list now allows PMA companies with 67% foreign shareholding to open department stores in malls with 400m2 – 2,000m2 selling floor area coverage. Another significant change is that PMA distributors may now have 100% foreign shareholding as long as they are affiliated with the manufacturer of the products they distribute, otherwise, they may only have 67% foreign shareholding, which is still less strict from the previous 33% foreign shareholding limitation. Furthermore, in response to the increasing demands for clearer distinction from electronic trading practitioners, DNI 2016 has also introduced a new business activity in the list called "organizer of trading transactions through electronic system". It is provided in DNI 2016 that the said organizer may have a maximum 49% foreign shareholding provided that it has less than Rp100,000,000,000 (one hundred billion Rupiahs)'s investment value.
Next, business practitioners in the Tourism and Creative Economy sector will also enjoy significant easing in terms of foreign shareholdings. DNI 2016 has abolished limitations previously applied in several lines of businesses in DNI 2014, among others, restaurants, bars and cafes. Motion pictures-related businesses may also be expected to receive plenty of interests from foreign investors as most activities in the said field are unconditionally open for foreign investments.
In addition to the easing in foreign ownership as previewed above, DNI 2016 has also removed ambiguities associated with various definitions that were not stated in DNI 2014. Various terms such as business fields, business fields open for investments, partnership and cooperatives have now been clearly defined in Article 1 of the DNI 2016 to ensure clarity of meaning for each respective definition which were evidently missing from the DNI 2014. Furthermore, DNI 2016 also restates several important provisions that have already been provided for in DNI 2014, among others, grandfathering clause (to ensure non-retroactive nature of the regulation) and the guarantee that any business fields not prescribed in DNI 2016 will be deemed unconditionally open for foreign investments.
Lastly, in addition to the revocation of DNI 2014, DNI 2016 provides that all implementing regulations issued to implement DNI 2014 shall remain valid until amendments to the same are enacted.
Notwithstanding the foregoing discussions, it is advisable that companies, investors and/or potential investors consult and seek assistance from related professionals before taking any proposition pursuant to this Presidential Regulation. Should you require further information, please refer to our general memo below or do not hesitate to contact us at:
General Memo on Negative List (May 2016)
Brigitta I. Rahayoe & Partners
Suite 9B, 9th Floor Sahid Sudirman Centre
The Sahid City Complex
Jl. Jend. Sudirman No. 86
Jakarta 10220, Indonesia
Tel : +62 21 2788 9027
Fax : +62 21 2788 9030
Email : brigitta@brigitta.co.id
ahmad.fadli@brigitta.co.id